20 mn / 3D 360 VR / 2017 / English
Director : Jérôme Blanquet
Productor : Antoine Cayrol
Country : France
Genre : Fiction
Production : Okio-studio
Official website : okio-studio.com
Alexandro volunteers for an experiment carried out to study dreams. He doesn't even imagine that he's going to be subjected to the intrusion of Elsa, a form of Artificial Intelligence, who's going to digitize and dematerialize his subconscious in order to feed off it.
6 mn / 3D 360 VR / 2016 / Dialogue polish / VOSTF
Director : Milosz Hermanowicz
Stereography : Milosz Hermanowicz
Country : Pologne
Genre : Documentaire – Fiction
Production(s) : Hanna Radziejowska / Centre culturel Wola / Maison des rencontres avec l'Histoire
Website : dsh.waw.pl
What happens to a city swiped out by the war? Rebuild it or not? Rebuild like it was before or change everything? Can a balance be find between inhabitant's attachment to their city and dreams of politicians and architects? In 1945, Warsaw was no more. The 360° experience "After the Apocalypse" shows the miracle of the reconstruction of this city. This fictionalized documentary inspired by the debate about modernity raise the question of Human's needs and the limits of possible changes.
5 mn / 3D 360 VR / 2016
Director : Hayoun Kwon
Original Soundtrack : Pierre Depras
Country : France
Genre : Animation, Documentaire
Production(s) : Balthazar Auxietre / Innerspace
Website : innerspacevr.com
DMZ : MEMORIES OF A NO MAN'S LAND takes the viewer to a place where they are forbidden to go: The Korean Demilitarized Zone, a strip of land about 248 km long and 4 km wide that separates North and South Korea. In this revealing VR documentary you will discover the zone through the memory of a former soldier.
VR Grand Professional Jury's Prize
VR Student Jury's Prize
SACEM Prize
15 mn / 3D 360 VR / 2014 / Dialogue English / VOTSF
Director : Pierre Zandrowicz
Stereography : Joséphine Derobe – Tim Mendler
Original Soundtrack : Rone ( rone-music.com )
Country : France
Genre : Science fiction
Production(s) : OKIO-STUDIO – Arte
Website : okio-studio.com
In early 2005, David Hanson, an American robotics, is developing its first android human. His name is Phil and it is simply the copy of the famous science fiction author Philip K. Dick. In a few weeks Phil became famous on the Web and in the author's fan circles. It is presented in several conferences around the world. In late 2005, the head of the android disappeared during a flight America West Airlines between Dallas and Las Vegas. Through the memories of the android and those of the author, the film offers an interpretation of Phil's life.
VR Public's Prize
7 mn / 3D 360 VR / 2016
Director : Carlos Franklin
Stereography : Joséphine Derobe
Country : France
Genre : Animation, Documentaire
Production(s) : Arte France / Les Poissons volants
Website : arte.tv – poissonsvolants.com
The film explores the creative madness of Hieronymus Bosch, he transforms his triptych in an animated virtual space that makes us live a unique experience of diving into one of the major works of this undeniable genius of the Middle Ages.
7 mn / 3D 360 VR / 2016 / Dialogues english
Director : Steve Schklair & Celine Tricart
Stereography : Céline Tricard
Country : USA
Genre : fiction – Documentaire
Production(s) : Steve Schklair
Website : celine-tricart.com
"Marriage Equality VR" is a recreation of the events leading up to the US Supreme Court's Decision regarding the legality of same-sex marriage. At the center of the debate was the 14th Amendment providing for due process and equal protection under the law for all Americans. The court ruled on the following question: Does the Fourteenth Amendment require a state to license a marriage between two people of the same sex?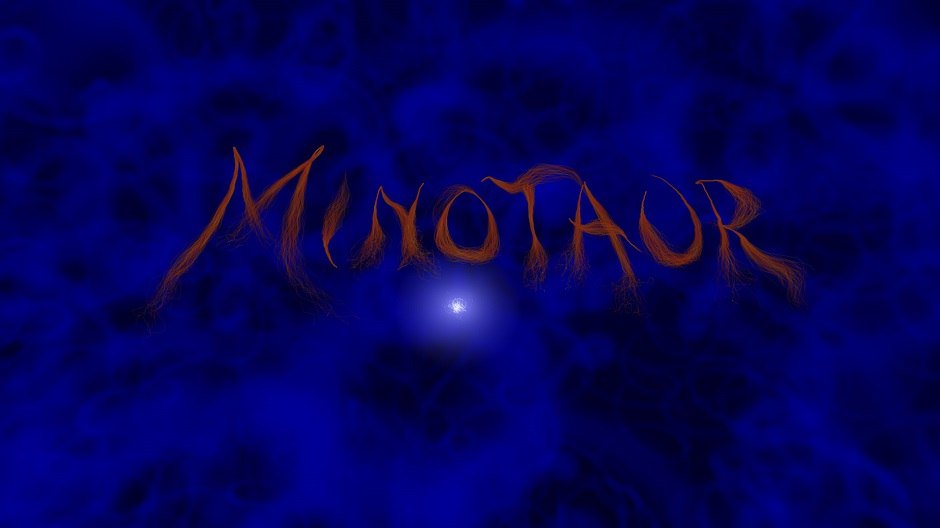 7 mn / 3D 360 VR / 2016 / Without dialogue
Director : Munro Ferguson
Country : Canada
Genre : Animation, expérimental
Production(s) : l'Office national du film du Canada
Website : onf.ca
The archetypal hero takes a journey through seven stages: birth, childhood, mission, labyrinth, monster, battle and death/rebirth. Through purely abstract, moving images, Minotaur conveys corresponding emotional states: calm, love, joy, surprise, fear, anger/hate, and death/rebirth, leading again to calm. Renowned Canadian composer Kid Koala's haunting, contemporary score accentuates the hero's quest for redemption. The VR producer for the project is Jelena Popovic. Michael Fukushima is executive producer and Eloi Champagne is technical director.
3D 360 VR / 2016 / Version French and English
Production : Ex Nihilo – Arte France – AudioGaming
Co production : Archer's mark
Supported by : TFI – Ford Foundation – JustFilms – CNC – Région Midi-Pyrénées
Genre : Expérience – Sens
Website : notesonblindness.co.uk/vr – notesonblindness.arte.tv
Alongside the premiere of the feature film, Sundance 2016 saw the unveiling of Notes On Blindness : Into Darkness, an immersive virtual reality (VR) project based on John's sensory and psychological experience of blindness. The interactive experience complements the story world of the feature film. Each scene addresses a memory, a moment and a specific location from John's audio diary, using binaural audio and real time 3D animations to create a fully immersive experience in a 'world beyond sight'. The project won the Storyscapes Award at Tribeca Film Festival and the Alternate Realities VR Award at Sheffield Doc/Fest.
4 mn / 3D 360 VR / 2016 / without dialogue
Director : Joséphine Derobe
Stereography : Joséphine Derobe
Original soundtrack : Joséphine Derobe
Country : France
Genre : Expérimental
Production(s) : La fabrique 3D – CDA Enghien-les-Bains – CNC
Website : josephinederobe.fr
Portrait (e)Mouvant is a research on the «presence-present» of a digital body. What kind of connection for the viewer with this "digital Other", can he be engaged in palpable way? Is it perceived with veracity even represented unrealistically ? This piece is create to be experimented in two parts: in VR360 ° and 3D Binaural Sound / immersive 3D installation and
interactive sound.
30 mn / 2016 / Without dialogue
Graphic noval : Marc-Antoine Mathieu, published by Delcourt
Game designers : Charles Ayats et Armand Lemarchand
Pays : France
Genre : Jeu – Aventure – Exploration
Production : ARTE – Red Corner
Website : creative.arte.tv
SENS VR is the first virtual reality game inspired by a graphic novel. You play a man lost in a maze of strange laws. What is he looking for? Where are you going? To complete this initiatory journey, you must use both your observational skills and your imagination. You will follow various types of arrows, which are either obvious or hidden in graphic illusions. Surprised by an illusion, swept along by a storm, flying above infinite towns, you will be able to lose yourself and then find your way easily, but not without questions.
5 mn / 3D 360 VR / 2016
Dialogue english / VOSTF
Director : Thomas Villepoux
Stereography : Thomas Villepoux
Country : France
Genre : Fiction
Production(s) : Digital Rise
Website : digital-rise.com
A busy husband come back home in the middle of the day to find his gorgeous young wife all dressed with lingerie. Was she expecting a visit? VAUDEVILLE is a 5' energetic comedy VR-3D show following a bunch of epic characters in situations of love, passion, cheating, jealousy, awkwardness, sensuality and laugh. Inspired by the Vaudeville style, french popular
theater, the classic comedy plots are renewed in a modern fashion. The inner principle stays : respectful society and irreverent behavior in an exhilarating paradox.